The Kasahara Cup is an international kendo tournament organized each year since 1984 in honor of Kasahara Toshiaki sensei, the first Secretary of the ZNKR (Zen Nippon Kendo Renmei) and the IKF (International Kendo Federation). Kasahara sensei played a crucial role in the development of kendo in Switzerland.
In 1972, his son, Kasahara Hiroaki sensei, then 22 years old and kendo 4th Dan, stayed in Switzerland for two years as the first Japanese Kendo professor directly send by the ZNKR.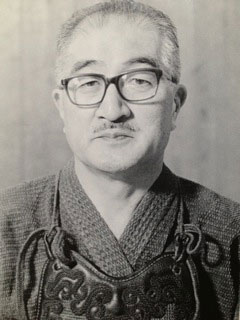 The tournament is organized in Geneva since 1995 by the kendo branch of the Shung Do Kwan Budo. In 2018, it gathered about 110 kenshis from from France, Italy, Japan, Germany and, of course, Switzerland. In 2019, the 33d Kasahara cup will be held on September 28th-29th, at «Le stade du Bout-du-Monde», close to Geneva's city center.